About Me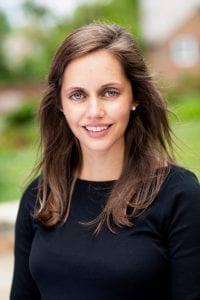 Real estate is a natural career path for Jessica given her experience as a real estate paralegal and her background in architectural photography.  Her mother is a well-known broker in the Virginia area, her aunt is an architect, her father is a sought after custom cabinet maker and her uncle owns a renowned custom home building company in D.C.; real estate is in her blood.
Having a husband in residency at an area hospital, Jessica brings to the Reside MBB team of Coldwell Banker Realty an expertise in working with medical professionals and is keenly aware of their housing requirements and needs.
Her eye for detail and design, coupled with her excellent communication skills and all around sweetness make her invaluable to her clients.  Jessica and her family reside in the Roland Park community and in her spare time, you'll find them at local farmer's markets, museums, and parks.